Knitting
Toledo is a UK manufacturing with an extensive weft knitting plant, including a range of machinery from18gg-24gg double knits & single knits many with full electronic selection capability. Our electronic selection systems means that we can knit designs of any size from:
A postage stamp to a full king size bed repeat.
We also have flatbed machines that are mainly used for trims, such as collars & cuffs.
We have a capacity of over 20 tonne/week.
Toledo are always updating, upgrading and investing in machinery to give the customer the best quality.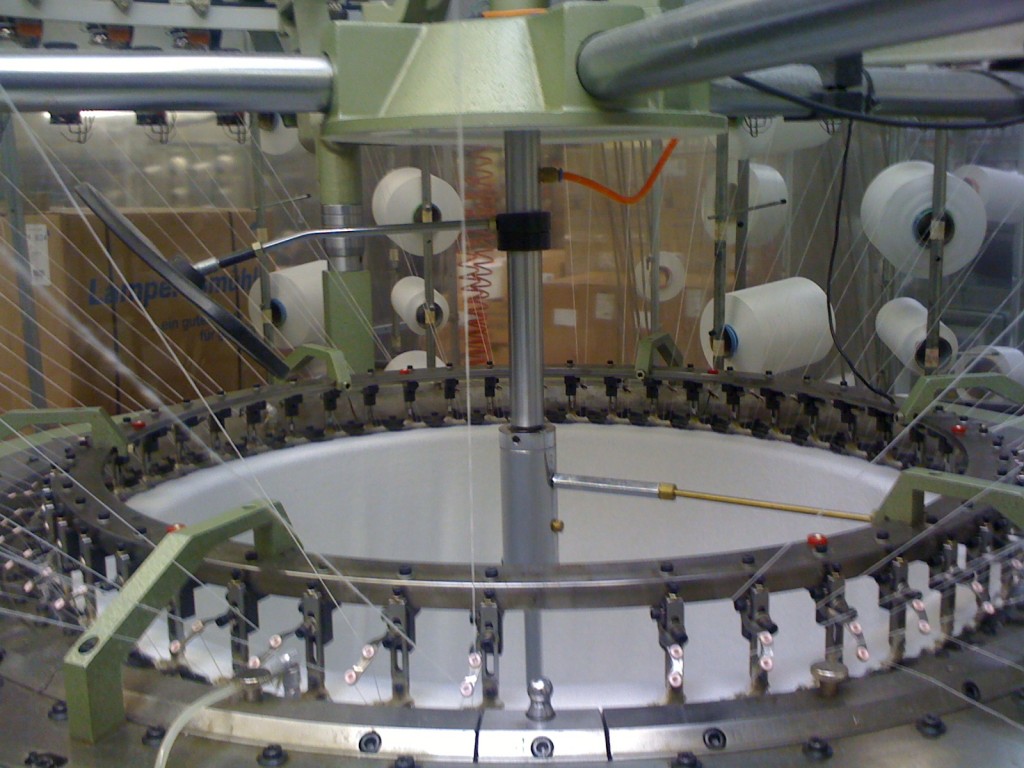 Process
Sign up for our Newsletter
If you'd like to be kept informed of the latest goings on here at Toldeo Fabrics, enter your details below and we'll add you to our emailing list.